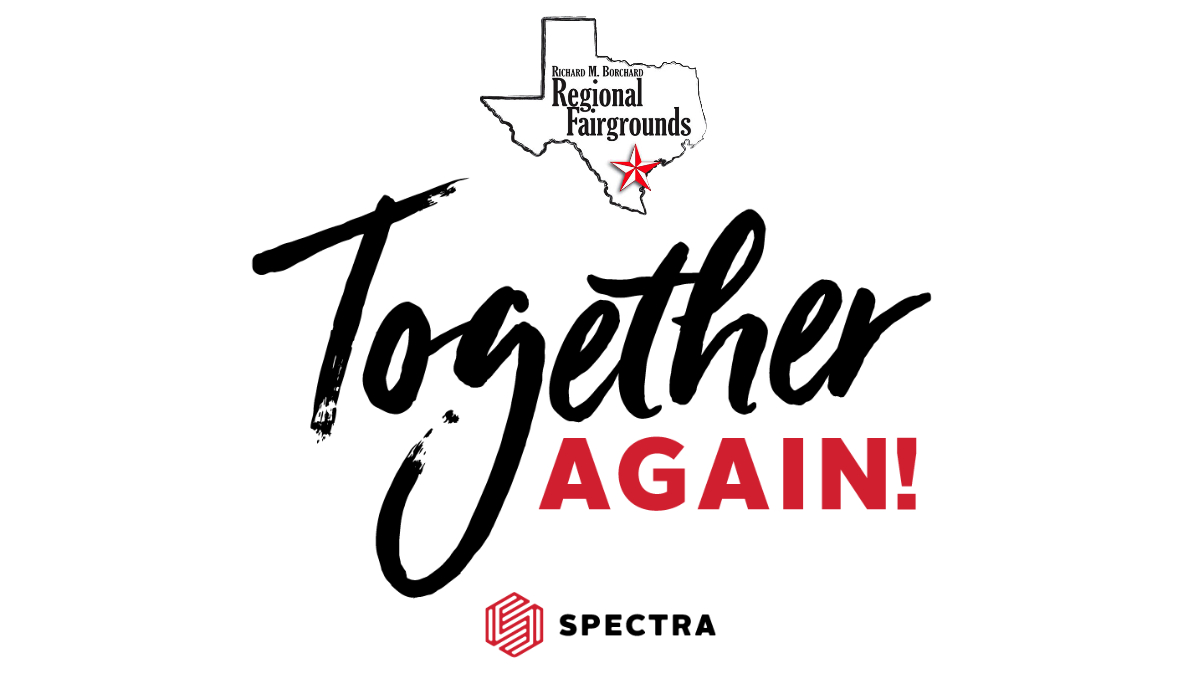 We Are Ready to Be #TogetherAgain!
While we missed you the past few months, we are excited to be #TogetherAgain! The Richard M. Borchard Regional Fairgrounds is now open again!
At this time, we are now accepting appointments to book a special event or public event. Appointments for booking an event are allowed at a limit of 3 people. For bookings call us at 361-387-9000.
As you are aware, Richard M. Borchard Regional Fairgrounds, Spectra, and Nueces County are closely monitoring developments and updates from government health officials surrounding the COVID-19 virus. Our primary focus continues to be the safety, health, and well-being of our employees and community members. These are very difficult times for all of us and given the dynamic situation, we are continually adjusting and adapting to this rapidly changing situation.
In order for a smooth transition to our new policies and procedures, when attending one of our upcoming events please follow our new guidelines when visiting the Richard M. Borchard Regional Fairgrounds. Please view below for our new guidelines and procedures. 
________________________________________________________________________________________________________________
 Updated: January 1, 2022
For all COVID-19 Vaccine information please call the Corpus Christi–Nueces County Public Health District at 361-826-7200 and select option 2. 
GENERAL PUBLIC - COVID-19 POLICIES
All policies are subject to change in accordance with state and local guidelines.
FACE MASKS:
Face masks are recommended for all guests attending any event at Richard M. Borchard Regional Fairgrounds. 
Thank you for your cooperation and we hope you enjoy the event!
SOCIAL DISTANCING:
We recommend that all parties stay at least 6 (six) feet apart when possible.